Passion for innovation, respect for people and the territory, cross-contamination and high quality software solutions: these are the ingredients that have made our story a success story. Starting out over 20 years ago, today we are an expanding international company, whose continuous growth is driven by our technological vision and innovative business and organisational models, also enabled by digital technologies.
Our team includes heterogeneous competences and professionals with different backgrounds and experiences, which encourage discussion and innovation. We have created an inclusive working environment, in which individual qualities are enhanced and personal needs respected. Currently, around 50% of our employees are women, many of whom cover leading roles.
Since 2012 we have made significant investments in R&D, which has led us to be the Italian first mover of SaaS in Cloud LIMS and one of the few LIMS providers in the world to offer a technologically advanced solution.
Today we keep developing our product by investing in research projects aimed at improving the quality, security and usability of the software. In partnership with Microsoft, research institutes and academic institutions, we are working to apply human- and user-centred design models and Machine Learning and Artificial Intelligence algorithms to our product.
Would you like to join our team? Send us your application!
Application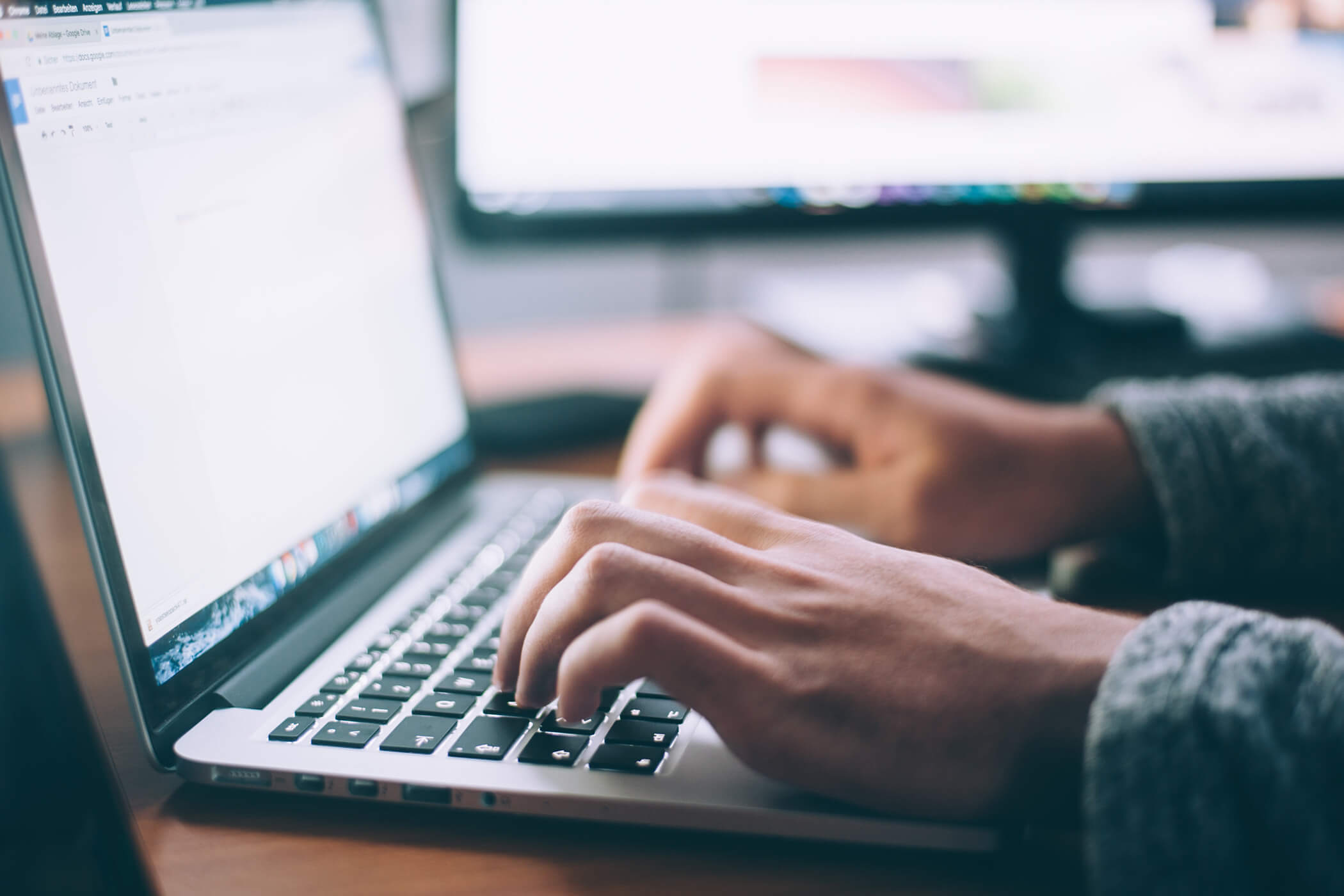 Our company culture
The added value each person of our team brings to us Is the fundamental of our success. We promote the individual both personal and professional growth in an innovative and collaborative environment.
WHY TO WORK IN EUSOFT
New ideas are always well accepted
First there are passion for innovation and digital transformation: if you aspire to a great working career, this is the right place
You are important to us, as a person and collegue
Testimonials
Our employees
Working in Eusoft means living a young and at the same time professional environment. Thanks to different teams' help and collaboration, I can learn how the different company's areas work, keeping in mind the importance of the work done by each individual colleague.
Sara Uva
Marketing Specialist
The international environment and the variety of industries in which Eusoft works have given me the opportunity to carry out a constantly evolving job and to deep my know-how and skills every single day. Over the years, I have faced different company's function realities, which has helped me to have a clear global company vision and its future direction.
Daniela Filannino
Product Manager
I came in Eusoft after several years living and working abroad and I discovered with great pleasure an innovative reality where the bond with the country is combined to a strong attraction for international environments. Innovation culture, technological vision and focus on people are the main elements that make Eusoft the right place where it is possible to anticipate times and break the mold, even through a Bachelor Degree in Philosophy and Human Sciences, just like it happened to me!
Donatella Colantuono
Executive Manager