Born to support the laboratories
Our aim is to contribute the growth and added value creation of analysis and quality control laboratories. Thanks to Eusoft.Lab, our Cloud LIMS in SaaS, it is possible to manage digitally the laboratory activities and data.
We want to work with our customers as partners, helping to automate all their processes through project management and highly customizable solutions. We are able to help them with the whole laboratory management implementation process, from configuration to installation, from training to service and maintenance.
Since 1997, Eusoft has been focused in creating software to help managing testing activities, in compliance with quality standards regulations and the appropriate accreditation bodies.
Today Eusoft is a global company with more than 50 people and offices in Bari, Milan and London, and multiple international partnerships.
Our continuous commitment is focus on maximizing company's management system in order to increase our value proposition and customer satisfaction. Our quality system is based on Quality Assurance & Quality Control principles, with the aim of granting quality of the work and products and services' quality by each company human resource.
EUSOFT considers data security a fundamental factor for its information assets and clients' intellectual property protection. For this reason, Eusoft chose to build a management system in accordance with the international reference standards ISO 9001, and ISO / IEC 27001.
+
0
Customers all over the world
Certifications and partnerships
What our clients say
"Over the years we realized EuSoft.Lab has done even more than that just providing a LIMS solution. EuSoft has always done everything possible to comply with our philosophy, supporting us in obtaining results and meeting our business needs."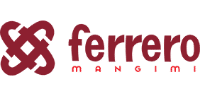 "EuSoft.Lab LIMS software has given us the features and functionalities necessary to achieve and maintain compliance with the standards for accreditation. Thanks to the dynamism and professionalism of Eusoft, we have a continually improving the solution pulling in the same direction as the laboratory, involving the staff and the procedures in the process."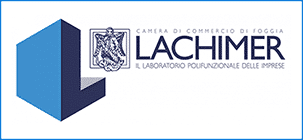 "EuSoft.Lab LIMS system meets our needs, particularly the need to ensure traceability of our data and adopt a simple and immediate system. The option to share data with other corporate functions offered by the system is very useful and means we operate in a quick and time-efficient way. It is important to underline the availability and constancy of the technical support offered by Eusoft. I would recommend it to all businesses with demands similar to ours."

"Following a thorough analysis, we chose EuSoft.Lab LIMS system to manage tests and samples in the Quality Control Central Laboratory. This solution meets the specific needs of the company to manage all phases of the quality control cycle of the shareholders' milk."